Welcome to our Store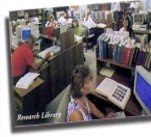 We have been a consultant with the Historical Research Center since 1990. HRC specializes in onomastic and heraldic research. With the most comprehensive research library of its kind in the world, an existing database of over 1,000,000 names, and a staff of highly trained specialists, we are able to provide the most accurate information currently available about the meaning and origin of family names, as well as the coats of arms associated with them. Your family name is your link to the past – ancient customs, distinguished ancestors and a heritage that has helped define what you and your family are today. Our exceptional offerings in Family Name Histories, Coats of Arms, ceramics and apparel draw on centuries of tradition that you will be proud to share with family and friends.
All items are subject to availability. Prices subject to change without notice. Before ordering please e-mail or call 434-793-9952 for availability on Lord of The Rings, Hobbit or any collectable Swords.