My Story
 
I am a Viet Nam Veteran and served as a Door Gunner and Crew Chief in the Army – – C-Company 229th Aviation Battalion First Cav. Division.
For my service in 1967 I received a Bronze Star and 12 Oak leaf Clusters that represented over 300 combat missions.
Coming back from Viet Nam I went to work
as a mechanic. Opened my own shop in 1972.
After 20 years of bending over hoods, rolling around on the floor, and building engines old injuries from Nam flared up.  I decided that it was time to
find some other way to make a living. My search led me to the
heraldry business and to The Historical Research Center.
HRC is a firm that specializes in onomastic and heraldic research. With the most comprehensive research library of its kind in the world, an existing database of over 1,000,000 names, and a staff of highly trained specialists, who are able to provide the most accurate information currently available about the meaning and origin of family names, as well as the coats of arms associated with them.

For the last 32 years I have been representing HRC as a licensed dealer for up and down the East coast. I have participated in Irish, Scottish, Celtic Festivals, and Malls as well as Renaissance fairs. To date I still do shows in MD, VA, and PA. I Also operate stores in
The Pittsburgh Fair in West Newton, Pa.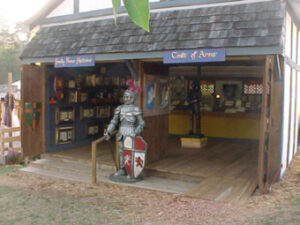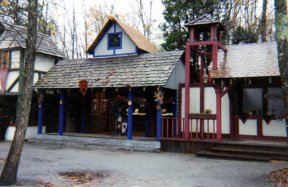 Visit our store
To place an order or view our products and services please click here.